About us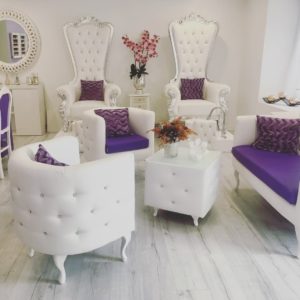 We believe that through the treatments offered the client will have their self-esteem elevated and feel more confident. We have a great passion for consulting the clients on practical, daily beautifying regimes and recommending and applying transformative therapy. Located in Kilkenny City, Biodecus Health & Beauty is a beauty Salon and Skin Care Centre.

Our vision:
At Biodecus Health & Beauty, we aim to give the best possible experience to our clients every time they visit us. We guarantee to treat our clients with the same care and respect on each and every visit whilst never settling for less than excellence.
Our mission:
The mission of Biodecus Health & Beauty is to always go above and beyond industry expectations: to make people feel great about themselves inside and out. To offer the best high quality treatments and products whilst staying current on the latest skin care trends and techniques
.
Our values:
The values of Biodecus Health & Beauty, are:
HONESTY
QUALITY
SINCERITY
RESPECT
DEDICATION
All our team members will always strive to maintain these values.