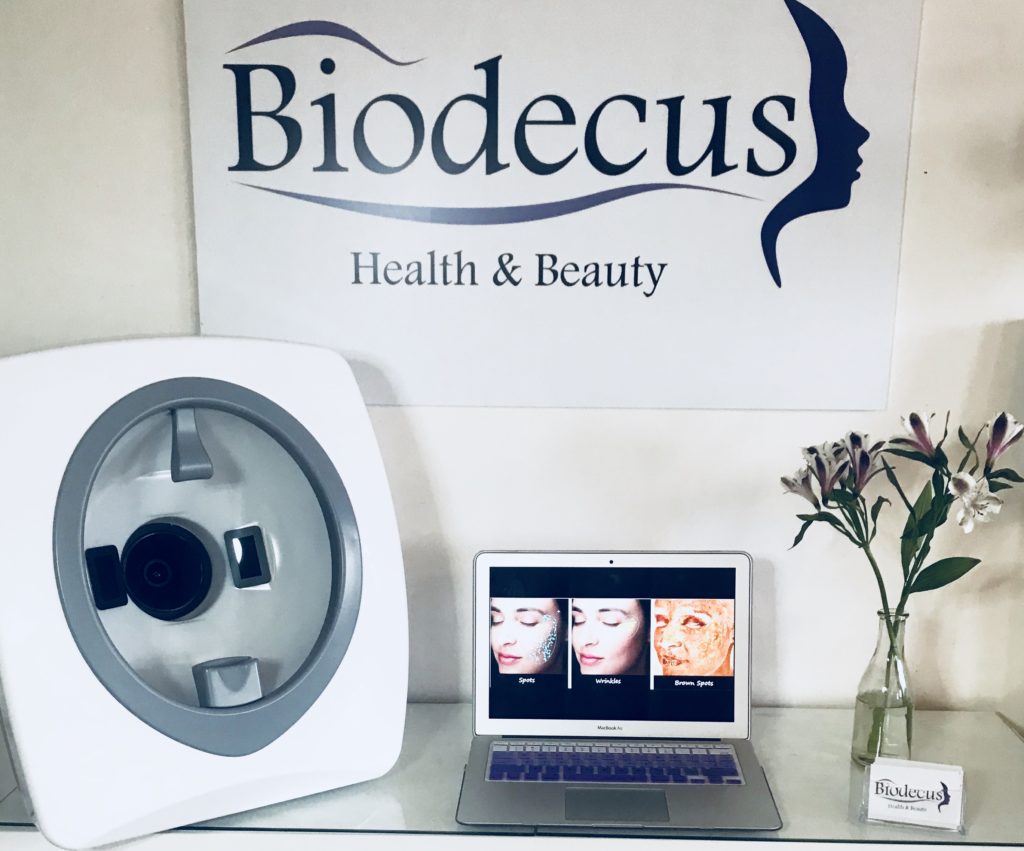 What is Skin Scan Analysis?
At Biodecus Health & Beauty we initially start the treatment plan by analysing your skin and evaluating your needs.
Conducting a thorough skin analysis is one of the most important aspects not only for any beauty treatment to establish a diagnosis that will achieve the skin results that you're looking for, but also for health reasons to ensure there are no underlying conditions that need to be addressed. We can determine your skin type, skin conditions, and the best course of treatment. It is essential for us to put a plan in place for to ensure that your skin is getting the right nourishment and nutrients.
At Biodecus Health & Beauty we are looking at your skin for its overall appearance, and the things we can observe at first glance.What's important about skin analysis is that it gives you a clear picture of the current state of your skin, from which a treatment plan can be made. And, by detecting any possible issues early it can reduce the amount of treatments that might be needed, as well as the associated costs involved
.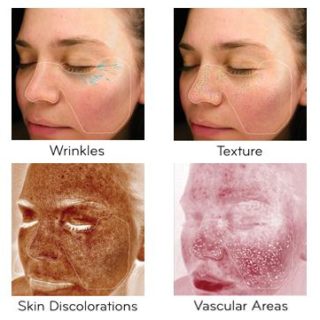 Remember that prevention is always better than a cure, so take care of your skin.
To achieve optimal results, it is best to embrace the science of the Skin Scanner, perpetrating deep into your skin and unveiling a highly accurate diagnosis of your skin. A part of this process is using a UV camera to take a snapshot of the condition of your skin, allowing the analyst to see what the naked eye can't.
Skin analysis will utilise modern technology such as the Skin Scanner. So ensure that when you're looking to achieve the best results for your skin.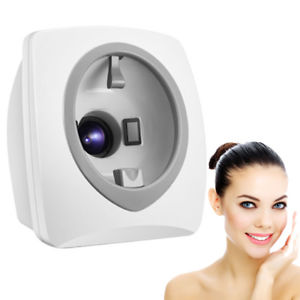 Biodecus Health & Beauty Skin Analysis  includes:
Skin Analysis consultation is carried out by Andreia Araujo with over 14 years of experience and knowledge

Advice for treatments.

Advice for products to use to improve skin condition.

Advice for daily routine

20 minute consultation

If you get a follow up treatment then there is no charge for the Scan Analysis.
If it's your first time, visiting our salon we will ask you to fill out a form that includes questions about your skin concerns, diet, medications and so on, so that she can determine what's most important to you.
Trackback from your site.
---