Body treatment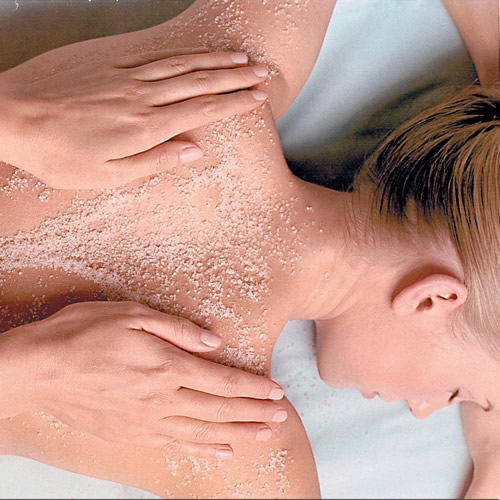 Body Polish (45 mins) €45
Experience a most fabulous body exfoliation that does not only promise an amazing glow on your skin, it also ensure a soft silky finish to your skin and leaves it beautifully hydrated even for the driest skin.
Cellulite Massage includes Radio Frequency/Ultrasonic Cavitation (90 min) €85 Package of 8 Sessions €600
Ultrasonic cavitation: Ultrasound is emitted by a machine and passed to the treatment area through an applicator head, the end of this unit. The use of a gel at the interface between the device and the skin is needed so that ultrasound is transmitted properly. The ultrasonic energy emitted penetrates to the subcutaneous fat, generating small bubbles within the fat cells – adipocytes. These bubbles gradually increase in number and cause unrest within the cell and lead to its breakup. "Fat then splits into glycerol and fatty acid: fatty acid binds to a substance called albumin which is removed by the liver, and glycerol is soluble in water and therefore is eliminated by urine and lymph vessels, ultrasonic cavitation is the perfect treatment for you.
Radio Frequency: This is one of the most effective treatments for cellulite. "It stimulates collagen production, which reduces the fibrous bands that lift the tissue and leave the skin full of holes," The apparatus uses a high-frequency electromagnetic radiation which causes water molecules to agitate, by increasing the temperature. The procedure is non-invasive and does not bring any harm to the skin. Moreover, it is one of the longest lasting, restructuring the fabric more intensely. It is suitable for all grades of cellulite, especially in cases where there is associated sagging.
Benefits of Ultrasonic Cavitation and Radio Frequency: A painless and non-surgical way to remove fat and cellulite.Reducing fat in problem areas such as: thighs, hips, stomach, back, arms, chin,Toning the skin, reduce sagging skin.
---